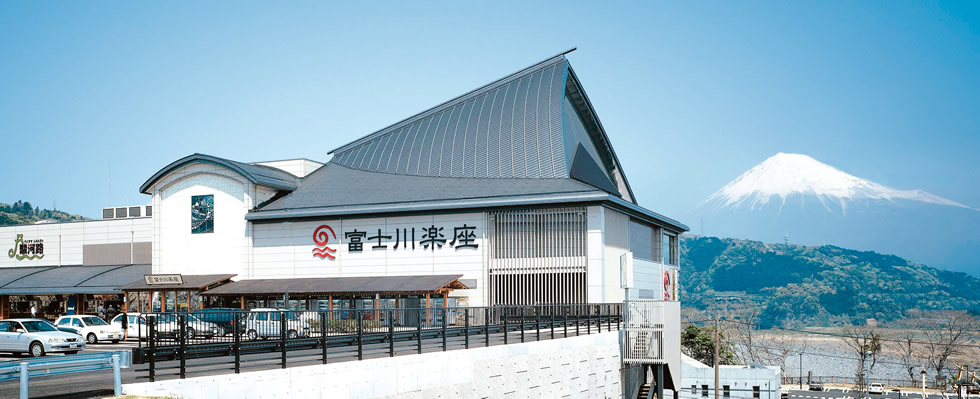 Michi no Eki Fujikawa-Rakuza can be accessed by TOMEI HIGHWAY Fujikawa Service Area (Heading to Tokyo) and local roads (Fujikawa Minobu Line).
Cars equipped with ETC systems can use the Smart Interchange at Fujikawa Service Area, which makes access very convenient.
It is a multi-purpose service area with restaurants offering locally-grown seasonal food, shops offering souvenirs from Shizuoka Prefecture and surrounding areas along with an amusement area and planetarium.
With an outstanding view of World Heritage Mt. Fuji and one of the three fastest rivers in Japan, the Fujikawa River, the beautiful scenery cannot be missed.